It was a caffeine day today. I had a raging headache that I was hoping to kick with caffeine, so I stopped in a drive-through on my way home from work and asked for a small Mountain Dew. Apparently that's not a common request, because this happened:
"Can I have a small Mountain Dew, please?"
"Sure! Do you want the meal or just the sandwich?"
"Oh, no...just the small Mountain Dew."
"Oh. Okay, sorry. Do you want the three piece or the six?"
"......"
Cleaning:
Does anyone else feel like cleaning with a pet and a child is like taking one step forward and three giant steps back? Last night I cleaned the kitchen floors. This morning Jethro knocked my coffee mug off of the table and not only spilled the coffee, but shattered the mug.
Wearing:
Blue. Today we had a "class color" contest today and every article of clothing counted as a point toward your team's total. I was thankful to have been put on the blue team because I found out this morning that I have a
ton
of blue. Also it meant that I got to wear blue jeans. Score. The blue team won by a landslide too, by the way.
Watching: The Resident-If Grey's Anatomy and House had a baby, it would be this show and I am here for it.
9-1-1 - First, this show has taught me that I could not handle working any in any kind of emergency field. Also, it's just a really good show.

I'm watching both of these shows On Demand and experiencing the entirely first-world problem of having to wait a week (or more) for a new episode.
Reading: Jesus Calling by Sarah Young. It's a devotional that one of my friends from church gave me for Valentine's day; if you're looking for a nice, short daily devotional I recommend this one.
Listening to:
The soundtrack to
Finding Neverland
.
Planning:
A first birthday party. My head is spinning. My baby is going to be one. I have a child now, not an infant. When did that happen?!
What I thought would be a small get together with my parents and Justin's parents has turned into five more of my family members coming to stay with us for the weekend and a whole bunch of Justin's extended family is coming up for a party. I'm really excited that everyone is coming to celebrate with us, but I'm feeling a little stressed about getting my house clean and making sure everyone has clean bedding and a place to sleep.
I searched "first birthday" on pinterest thinking I could find some easy, cute decorations that I could make myself and fell down a rabbit hole of despair because I didn't order a special birthday outfit or make one of those elaborate chalkboard signs and am I even a mom if I didn't bake my own "smash cake" specifically for photos? I have a few whale/anchor decorations that I found in the clearance birthday section at the party supply store. That's about it. I'm also ordering a cake instead of making one like I had planned because the thought of baking for that many people gives me anxiety, plus it's one less thing I have to worry about while my family is here.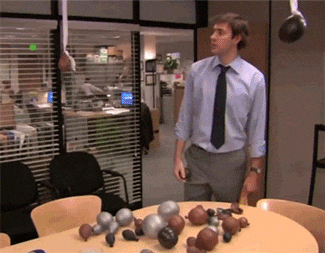 So that's life lately. If you need me, I'll be crying over the stack of pictures I printed (one from each month since he was born) to display at this party.