Favorite Picnic Food? Potato salad or watermelon.
Pool or Lake? Pool. I really like to swim so I would do either, but I really hate not seeing the bottom beneath my feet and stepping in gross mud.
Favorite Flavor of Ice Cream? Mint chocolate chip, usually. But since this is about summer, Haagen-Dazs has a Pineapple Coconut flavor that is so delicious and summery, so we'll go with that.
Ice cream cone or dish? Cone.
Flip-flops or slides? I really dislike slides. Flip-flops or bare feet all the way.
Jean shorts or jean capris? Capris, perhaps only because finding shorts that I like is such an ordeal.
Favorite summer fruit? Watermelon.
Corn on the cob or off? On. Grilled. With butter.
Favorite summertime song? This song was a thing when it was cool to hang out at the public pool. They played it over the speakers all. the. time.
Favorite summertime activity? Bonfires. Baseball games. Barbecues.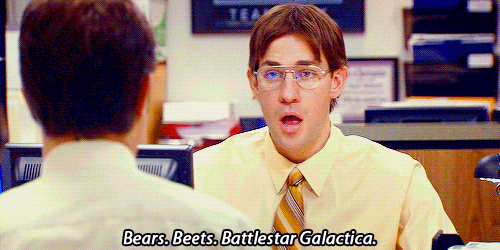 Favorite berry--strawberry, blueberry, raspberry, or blackberry? Can I get them all in a fruit salad? If not, raspberries.
Bikinis, tankinis, or one-pieces? The word "tankini" is incredibly annoying to me. But I guess I pick that.
Dresses or skirts? Skirts.
One word to describe summer? Freedom.